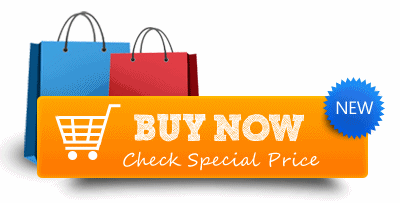 Don't buy Society6 Tote Bags or Coffee mug before you read the review! Find out the best way to order photo print coffee mug and tote bag online.
Girls, how many times has your night out been ruined by the fact that you forgot to bring the thing you desperately needed? How many times have you told yourself that you needed to get a bigger bag to put all the necessary and less necessary stuff in? Some of you can handle the absence of their makeup and wet wipes and would rather stick to their regular-sized purses, whereas others are not willing to compromise.
The Society6 Tote Bag Review
Tote bags may not be big enough to put in your lovely pet, but they should definitely come in handy to always have the important things with you. Offering unique and eye-catching designs at affordable prices, Society6 has taken everything to the next level to help you to make a decision on whether you should switch to a tote bag.
Society6 tote bags are available in three different sizes: 13" X 13", 16" X 16", and 18" X 18", and they carry price tags of $20, $24, and $26, respectively. They are hand-sewn and made in America – this fact alone might be a deal-breaker for some US customers. The main material is polyester poplin, which features a ribbed surface and is wrinkle resistant. It is very durable and can be washed in a machine at low temperature. The texture is canvas-like and a little bit rough, though it really leaves an impression of a high-quality material.
A 1" wide cotton strap allows for easier carrying of your bag and it shouldn't tear up in case you equip yourself with lots of heavy stuff.
Checkout: Society6 vs Threadless vs Etsy Comparison
Society6 Coffee Mug Review
Coffee mugs can be really entertaining. If nothing else, they can put a smile on your face every time you spot the adorable kitty, which seems to be about to jump out of the print, painted on your favorite mug.
There's probably not much to discuss about when it is about coffee mugs – the quality of the print would probably be the main reason why you would choose one coffee mug over another. Society6 ceramic coffee mugs boast high-quality prints with lots of details and crisp colors. The print completely wraps up the mug, except the two tiny white lines that can be found on the top and on the bottom – note that this is where no one expects to see the print. The handle is fairly large, so even the strong boys with huge hands should be able to hold the mug without any difficulties.
Make sure to read Best Sites like ETSY
It is important to add that you shouldn't worry if you accidentally leave your coffee mug in a microwave or a washing machine.
Society6 coffee mugs are available in 11 and 15 ounce sizes and are priced at $15 and $18, respectively.
How to Order on Society6?
Pick the item you like, add it to your cart and proceed to checkout. You'll be required to provide shipping information (worldwide shipping is available). You can pay for your order using a credit card, Amazon Pay, or PayPal. Society6 offers some interesting promotions every once in a while, so make sure to check if there's any at the time of making a purchase.
You can also read: Society6 Framed Art Prints Review
Hope my Society6 Tote Bag review and coffee mug review help you! Please share your own thoughts here.
Originally posted 2017-08-18 05:35:06.