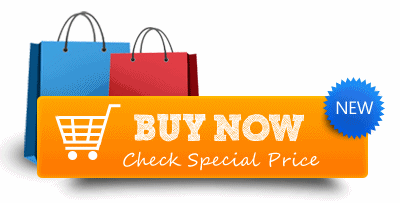 ImageRecycle helps to compress images and PDF without loosing it's quality. ImageRecycle.com offers easy to use online uploader that supports WordPress, Joomla and other CMS too. Make your blog or site mobile optimize by reducing the image size. Speed up your online portal and boost user experience without touching your size design and layout.
Top rated ImageRecycle Coupons and Codes
BLACKIMAGE – During the Black Friday sale enjoy 40% discount on everything. It is valid for select time period only.
IR-LAUNCH-SPECIAL – Save $15 on all their plans and packages. It is limited edition IR launch special promotion.
Free Trial – Would you like to test their image and pdf compression service before buying it? Get free 15 days/100MB trial. No need to use credit card or any coupon here, simply register an account with your full name and email address.
10K Images at $10.00 – Send 1GB of content around 10K images to save loading time of your website. It is valid for entire year for unlimited websites. Get one month backup/restore for FREE.
10GB for $50.00 – Do you have large number of media files? Don't worry optimize 10GB of content for $50 only. Apart from that you will get lots of add-on for FREE.
Save $40 Off – Choose yearly membership and get upto $40 discount as compared to one-time plan. For $77 only, optimize 1GB of content per month during a year.
Free 3GB Plan – Who doesn't like freebies? Add a review post about Image Recycle on your blog and get 3GB plan for FREE. Contact them with published link once you are done writing post, they will upgrade existing plan to 3GB quota for a year. It doesn't require any voucher code.
Why to Choose ImageRecycle?
As you know, Google often update their algorithms and being a site owner or designer or developer we need to follow it. ImageRecycle.com offers image and pdf optimization service at affordable price. It has been used for big brands like eBay, Microsoft, Lexus, Bradesco and more.
Image Recycle basically offers two type of plans, one-time and recurring. Based on your requirement you can select either of that. If you are developer or designer then I suggest go for recurring plan to save huge amount of money without even using discount code.
Offers easy to us API for custom web projects.
Keeps backups of your data every month.
Supports wide range of CMS extensions including WordPress, Joomla, Shopify, Magento and more.
Delivers and display fast to avoid bad user experience.
How to Use ImageRecycle Coupon Codes?
So now you want to purchase either of their plan and looking for promo code. First of all you need to copy the coupon listed above and then visit official website. Choose your plan and go for checkout page. Enter the code at the time of filling billing details.
PS: Unlike many other competitors, price of ImageRecycle is fair and hence they don't often release discount coupon. Fortunately even without using coupon, you will still save up to 40% off competitors. If you can't see any working coupon here then don't bother finding other page as I update this page once in a week to keep everything up-to-date.
Originally posted 2019-12-18 10:56:20.