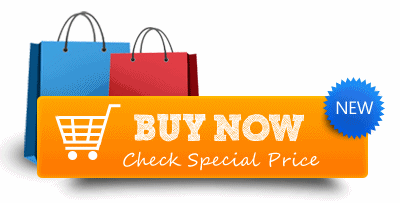 Society6 Throw Blanket Review
Is there a person on this world who doesn't fancy sitting in a sofa on a cold winter night while enjoying the warmth of his/her home? Honestly, it is hard to believe that anyone could possibly feel uncomfortable in such a situation, especially considering how many beautiful throw blankets can be found to complement the overall atmosphere.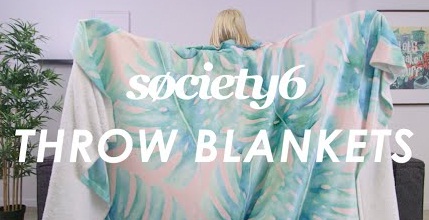 Given how impressive the selection of products on Society6 is, you may also run into throw blankets while browsing the website and get lost among the lovely artworks.
To get started, all Society6 blankets come in three different sizes, 51×60, 68×80 and 88×104 inches, and they carry price tags of $49, $79 and $129, respectively. It is good to see that Society6 gave their best to create products for everyone's needs, though it is very unlikely that the largest option will ever enjoy high popularity among the consumers.
Once you head over to their website and choose the option you like, you will be able to notice a rather immodest description regarding the softness of throw blankets, as it says that '…these might be the softest blankets on the planet.' This will certainly set your bar of expectation very high the moment you place an order. Either way, Society6 blankets are made of 100% polyester and can be washed in a machine, so there's definitely a bit of truth in their words. You can also check my review of Society6 leggings.
As for the designs throw blankets are available in, the situation becomes a bit intense, but in a positive way. Seriously, Society6 is not the right place for a shopaholic – you may risk spending your life savings on adorable pieces of art. Regardless of your taste, you'll easily find dozens of designs that could perfectly fit the interior of your home.
How to Select Best Society6.com Throw Blankets?
Society6 is a Print on Demand website, which means that each product is printed in their facilities and shipped to you straight away. That being said, there shouldn't be any differences in terms of the overall build quality, so all you need to do in order to get the best Society6 has to offer is stick to the most popular artists and carefully follow their announcements.
How to Shop at Lower Prices on Society6?
One would agree that the hardest part about ordering on Society6 is the moment you have to delete unnecessary items from your shopping cart and leave just the ones you're truly willing to pay for.
Heading over to the Society6 website will open the home page with a couple of categories in the upper left corner to make it easier for you to navigate through the website. Throw blankets, in particular, can be found in the 'Home' tab.
Before proceeding to checkout, be aware that Society6 offers some appealing discounts from time to time, which is why it is recommended to wait a couple of days and see if you will get lucky enough to take advantage of these offers. Typical promotions include a $5 discount and free society6 worldwide shipping regardless of the value of your purchase.
Originally posted 2017-04-08 11:17:45.