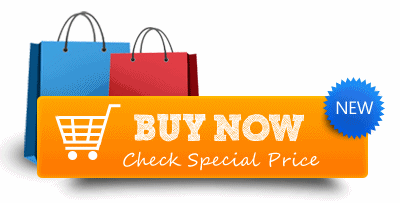 Learn to sell your arts and designs on Society6.com to start making huge money. Society6 is an online marketplace that offers you high quality artworks at relatively cheap prices. Hundreds of thousands of artists from all over the world are part of the massive community that takes creating artworks to the next level. The best thing is that everyone can join it and make money. It's just your creativity and dedication which will decide how successful artist you'll be.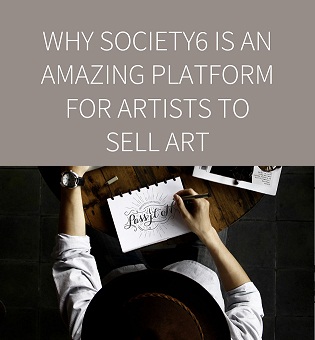 Which Products Can You Sell on Society6.com?
There are many different products that you can sell on Society6,such as iPhone and Galaxy skins, T-shirts, paintings, blankets, phone cases, hoodies and much more. Basically, you can sell almost everything that comes to your mind. Walking down the street fully dressed into someone's artwork isn't that impossible. Everyone can find something he/she is good at.
How to Sell Your Artworks on Society6 to Make Huge Money?
If you're a newcomer on Society6, you have an option to choose either to join as a member or to become an artist. Being a member will have various benefits such as the quick checkout and exclusive deals. Being an artist will allow you to create artworks and sell them in order to earn money. All you need to do is upload your work to the website and make it available for everyone to buy. After being purchased, your work will get printed by the Society6 team, packed and shipped to the buyer. And you'll get paid for this. In order to receive money, you need to get verified as an artist.
How to sell on Society6.com to Earn money?
So, the first step you want to take is to register on the https://society6.com by following simple instructions.
Then go to Post and check the box right next to "Make this artwork immediately available for sale."
Upload a high resolution photo by clicking "Select File."
Set the retail price and your profit for each print type and size.
You've done everything you need in order to make money on Society6! After someone buys your product, it will be printed, packed and shipped to the customer by the Society6 team. So, the only thing you need to take care of is creating outstanding and eye-catching artworks.
Why Should You Choose Society6.com?
It all started back in 2009 as an ambitious project. A couple years later, and the project is stronger than ever, with hundreds of thousands of artists and even more customers. Society6 started at the bottom, now they are here.
Time gap between your registration on Society6 and earning enough to cover basic costs is quite short. Making an account on the website and uploading your work is a simple process.
Some accomplished artists are part of the production team.
Every month, Society6 will transfer the money you earn to your PayPal account, whether it be 1000$ or just a couple bucks. This could raise your morale and encourage you to work even harder.
Satisfaction of customers says enough about the Society6. They have managed to retain their reputation as a reliable online marketplace.
That's why, I suggest you to sell your artworks on society6.com to earn thousands of dollars per month.
It's like a chain reaction. When you sell a certain product, you get some real money, don't you? Your product has to be one of a kind, which is exactly what customers are looking for. Society6 will slowly grow into a huge project, which will later result in a more professional way of approaching customers and more quality products. The end result is that everyone's happy. Remember, the world is round. It's as simple as that.
So, what are you waiting for? Go ahead to start selling your art works at Society6 to make huge amount of money. Let me know if you have any query, I would be more than happy to assist you.
Originally posted 2016-11-17 06:29:50.