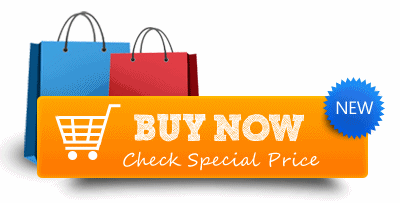 Society6 Duvet Cover Review and Sale: Let's take the money factor into account a bit later. When purchasing a certain product, the most important thing is quality. You always want to get something that does the job it's intended for, holds on very well after some longer periods of use and functions properly.
Things to Consider Before Buying Duvet Covers
When it comes to duvet covers, situation is a bit different. Certainly, principle is the same, but just a bit adapted to the product itself. There are two main things to consider before buying a duvet cover – design and build quality of the material and how it holds on after a few cycles in the washing machine.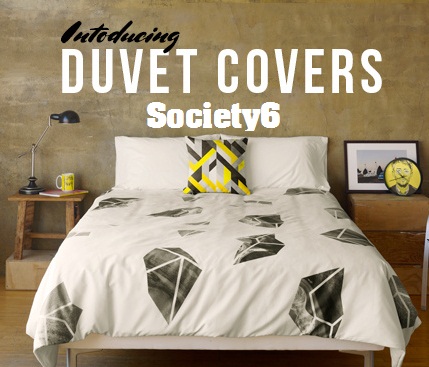 Design is a matter of personal interests. However, quality of duvet cover must satisfy standards of each mum who holds to her reputation as a brilliant housewife. None of you would like to own a duvet cover which becomes loose and loses its original color after a few weeks of usage; would you? Read more about quality of the material below.
Review of the Society6 Duvet Cover
There are hundreds of pages in the Duvet Covers category on Society6 website, therefore thousands of unique covers to choose from. Spending unwanted amounts of money could turn out to be quite easy when adding every fifth product on Society6 to your shopping cart. Before you rush to buy any of beautiful duvet cover on Society6, you should know something about the product itself.
All duvet covers on Society6 are made of ultra-soft microfiber. Each one is hand sewn and meticulously crafted in order to deliver the highest quality product to the customers. There is also a hidden zipper which offers an easy access to your duvet, which makes washing itvery easy.
Back side of the cover (the one facing downwards) is made of a soft material to ensure that you sleep like a baby. It will keep the heat during cold winters, and help the air circulate during hot summer days. Due to constant friction between the cover and your skin, it is good to see Society6 is taking care of their faithful customers and trying to deliver the best and the most enjoyable experience.
Duvet covers review on Society6 are available in three different sizes – 79″x79″, 88″x88″ and 104″x88″ (all sizes are in inches). They are priced at $89, $99 and $129, respectively. Luckily, free shipping promotions are often offered by the Society6, so you might get lucky when purchasing products on their website.
Why Should You Buy Duvet Covers from Society6?
Obviously, the main reason why you should purchase duvet covers from Society6 is to make yourselves feel happy and fulfilled. You won't anywhere find similar items to those offered on Society6.com, thanks to the involvement of artists in the entire project. You should also check my society6 phone case review.
You should also note that a certain part of money you spend on Society6 is used to pay artists. If you are artist then you can make money by selling your art works. By doing so, you're supporting their work and making it easier for them to focus on creating unique artworks rather than thinking how to reach the end of the month.
Society6 Duvet Covers Sale
Duvet covers on Society6 are also reasonably priced, considering you get a unique piece of art for the fraction of price you would usually have to pay for a work of renowned artists. Make sure to get benefit of Society6 Sale to save up to 30% off the retail price. Sometime you are allowed to stack your sale item with Free Shipping and other offers.
If you have any query with Society6 Duvet Covers Review then you can contact me by commenting here.
Originally posted 2016-12-14 07:06:26.